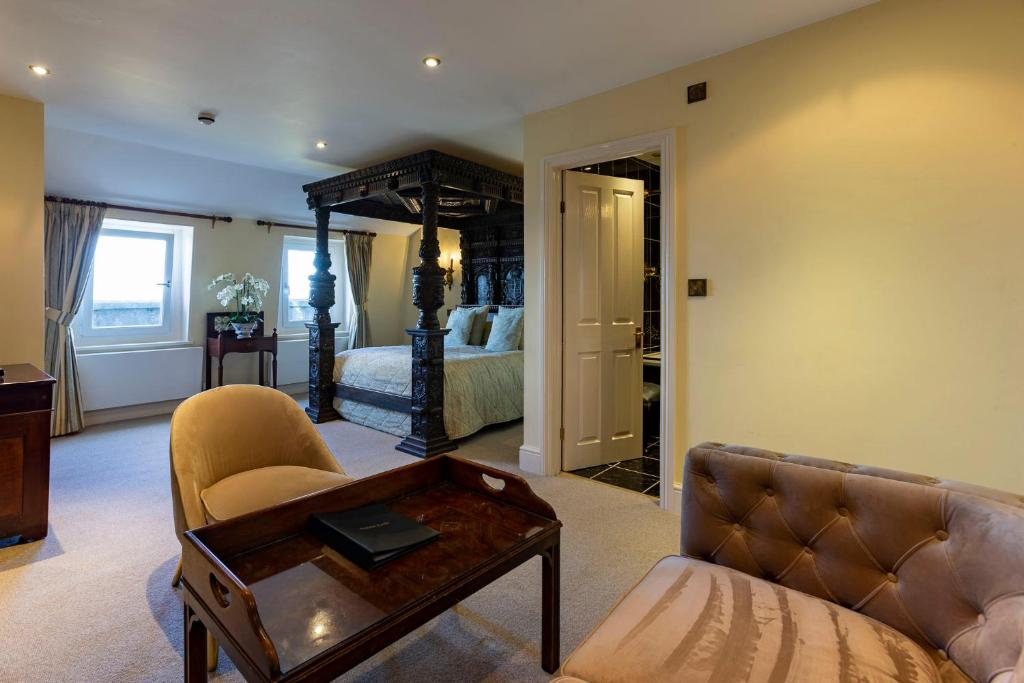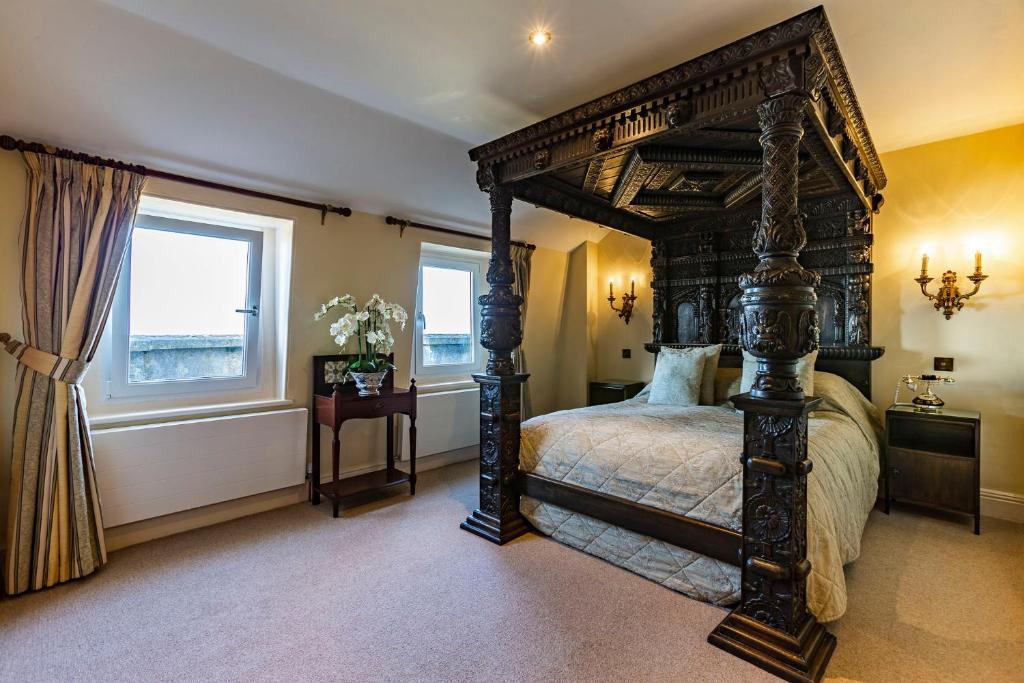 In 1894, A Company was formed by Sir Robert Harvey an Entrepreneur, who made his fortune in South American mining, to build Camelot Castle. Designed by Silvanus Trevail, a leading Victorian architect of the day, the castle was completed and opened at Easter 1899, taking five years to complete.
From the day of its opening, Camelot Castle was one of the most sought after destinations and places to stay in the Victorian and Edwardian world, with stars and luminaries of the age spending weeks at a time often bringing their staff and friends for the summer and in the winter for Christmas. Films such as 'Knights of the Round Table' starring Ava Gardner, 'Dracula', starring Sir Laurence Olivier and many others have been filmed here. Camelot Castle has inspired artists and lovers of beauty for decades.
One Hundred years after its construction in February 1999 while visiting Tintagel Island as part of his research into the true source of creativity, John Mappin, of the Mappin and Webb, Diamond, Jewelry and Silver dynasty and Crown Jewelers, acquired Camelot Castle and the adjoining lands and estates as a private residence for his family.
Set in Tintagel, Camelot Castle Hotel offers sea views overlooking the cliff. This property is located a short distance from attractions such as Tintagel Castle. Guests can have a cocktail at the bar. At the hotel, each room is has a wardrobe, a flat-screen TV, a private bathroom, bed linen and towels. Free WiFi is accessible to all guests, while selected rooms include a DVD player. A Full English breakfast is served every morning at the property. Camelot Castle Hotel offers a terrace. Hiking is among the activities that guests can enjoy near the accommodation. The nearest airport is Newquay Cornwall Airport, 30 km from Camelot Castle Hotel.