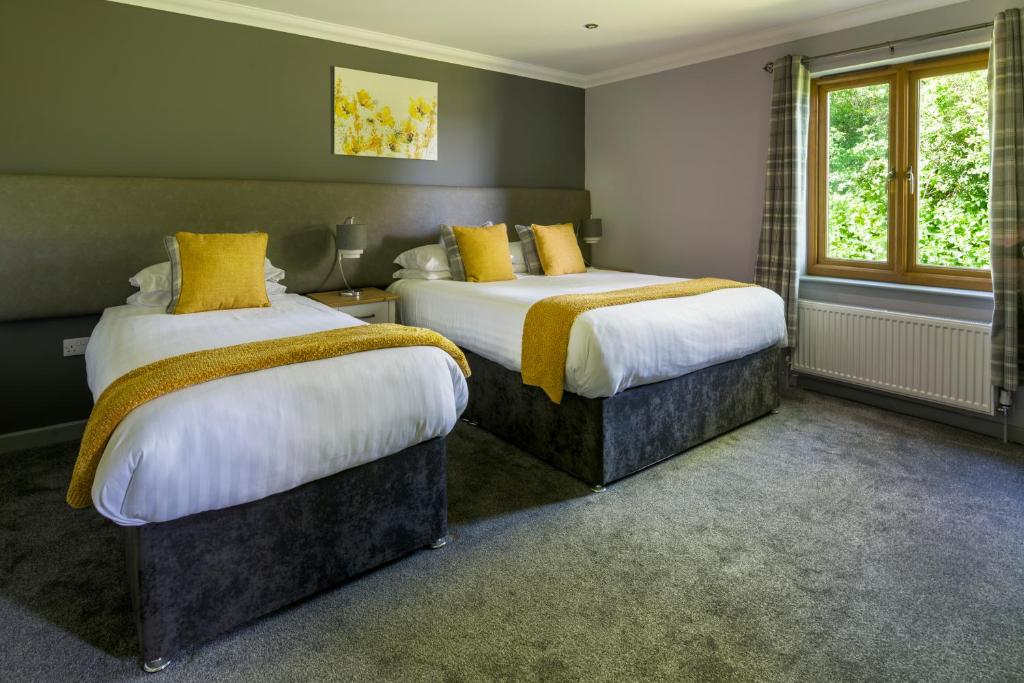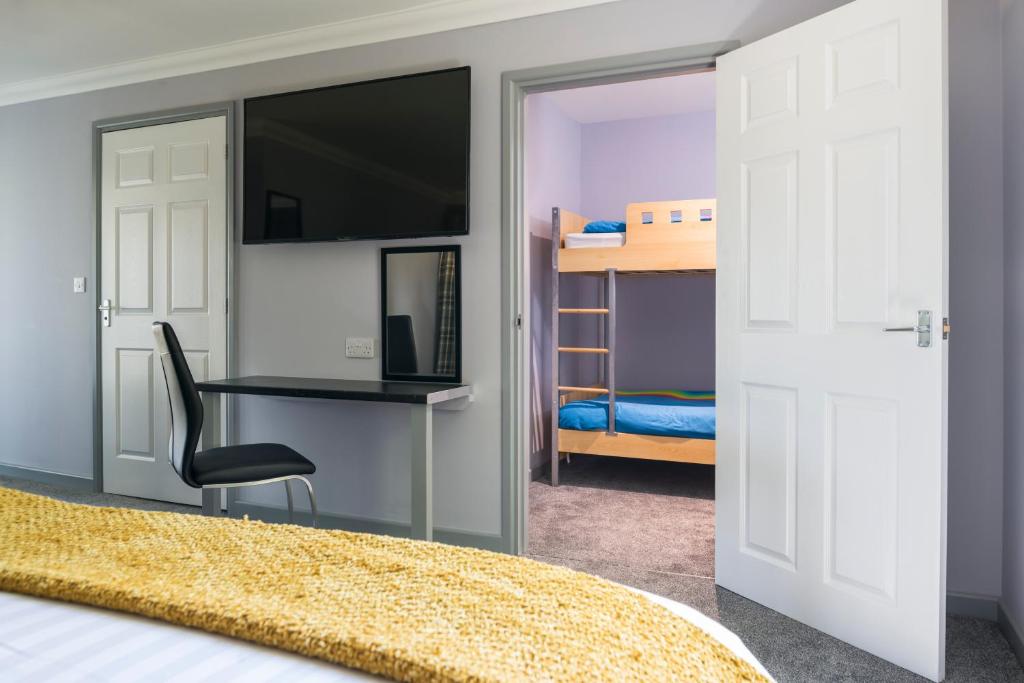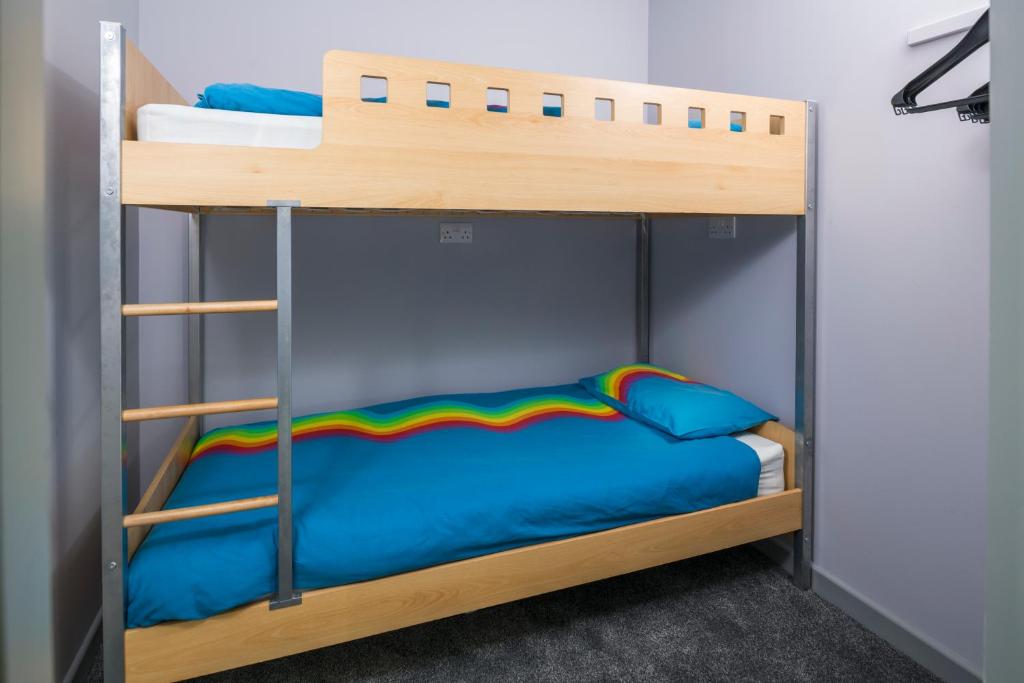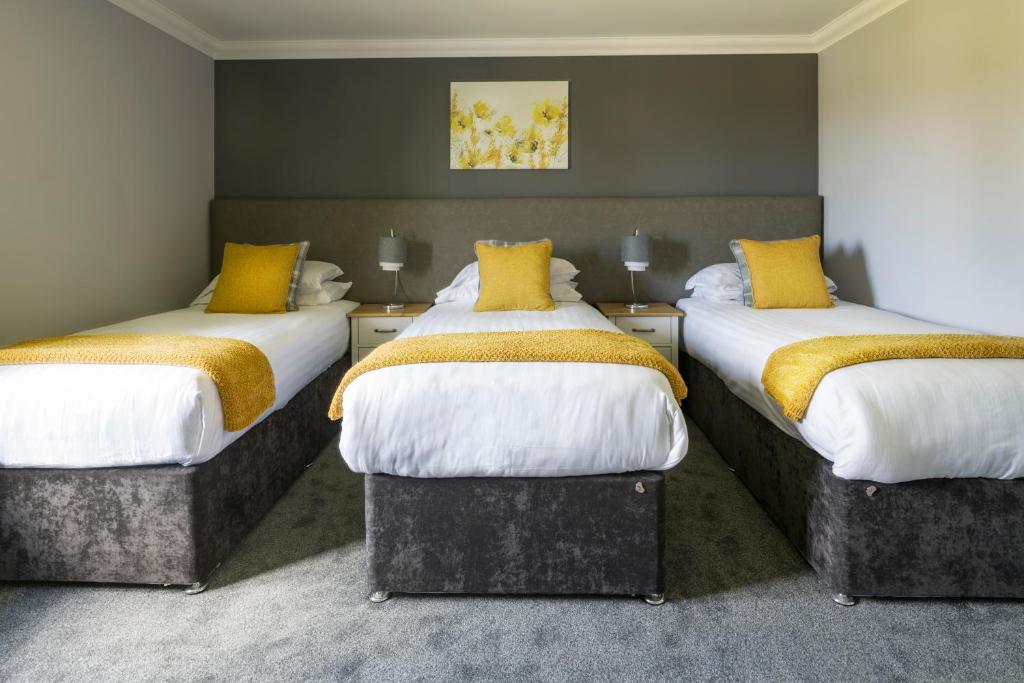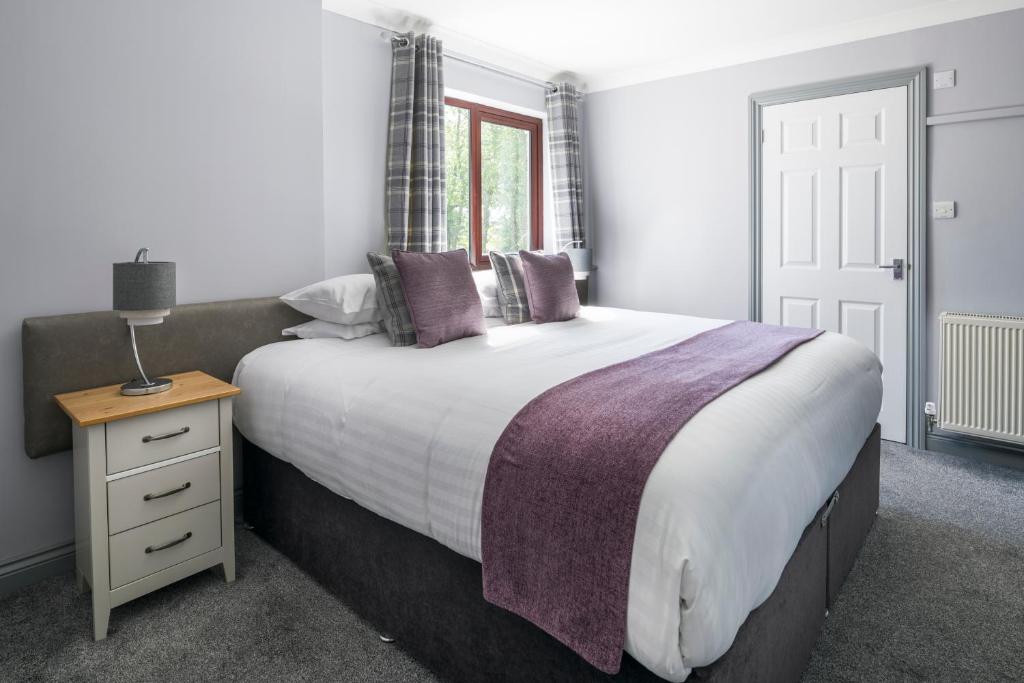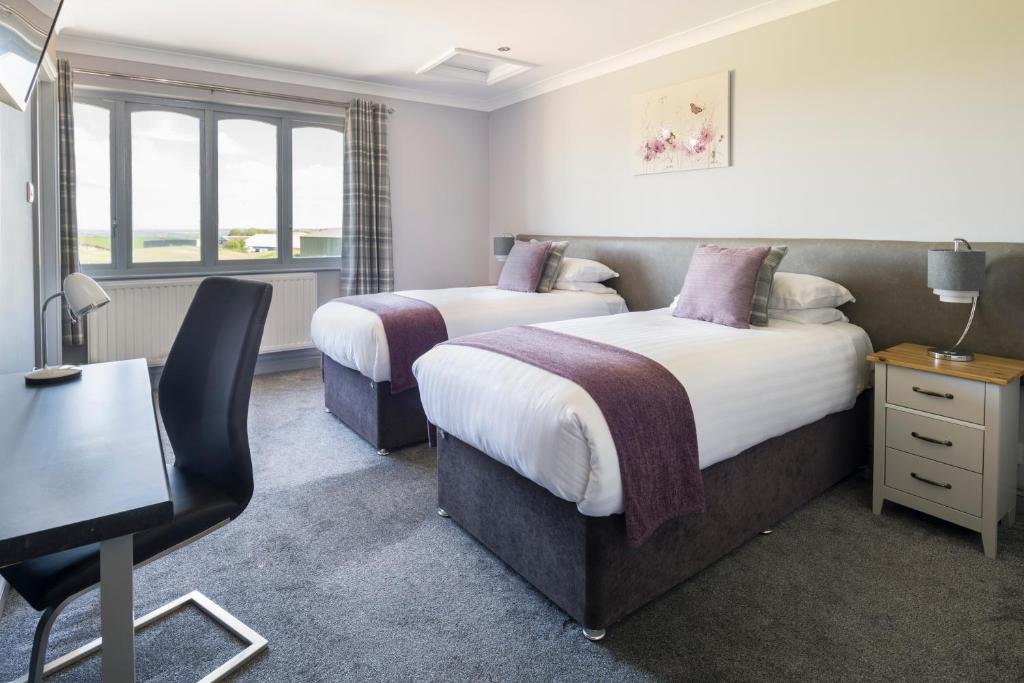 Trethorne Hotel and Golf Resort is situated 1 minute from the A30 on the junction A395 (North Cornwall Road). We offer a superb selection of superior and standard rooms and great facilities for families on site to help you relax and enjoy your stay.

The hotel provides a variety of rooms all located in 3 different areas,
• Clubhouse - Superior double or twin rooms

• Lodges - Superior double/twin, triple & family rooms

• Cottages - Standard double or twin rooms
Trethorne Hotel provides accommodation for everyone. We have a variety of Twin, Double, Triple and Family rooms. All rooms come in either superior or standard, with complimentary WiFi, tea/coffee & TV's. With all hotel bookings a Full English and Continental Breakfast is included in the room rate.

We have a large free carpark which can take all sized vehicles.
Trethorne Golf Club is a 18 hole golf course on the grounds of this family run business. The course flows all around the complex. Book yourself a round while staying with us.

The bar is always open and has loads of outdoor seating and play area so enjoy the sun with a bite to eat and drink.
Our complex has two restaurants and two bars. With one large restaurant and bar aimed at welcoming families as it is located next to all the facilities for a day or evening of family fun. We have three pool tables, dodgems, ten pin bowling, games arcade and the large children's adventure park.
Both restaurants have a menus to fit both adults and children's appetites. You won't be going hungry all meals are very well portioned.
Making a Trethorne holiday booking we provide discounted prices on dodgems, ten pin bowling and the adventure park. Where you can pet animals, zorb football, paddle boats and the children can enjoy our huge indoor soft play and outdoor play areas.
For all sporting lovers, we have two large screens showing all the live sporting action.
We are lucky to be located only a short distance from all coastal towns and beaches. Staying at Trethorne is a welcoming and fun choice with all the exceptional facilities all in one area.
We hope can welcome you to stay with us.
Check prices & availability